---
What's on Prodigies?
Over 400 interactive, educational & fun music lessons for kids 1-12
---
Welcome to Prodigies ---
Tour the Prodigies Index
NEW: Take a 5 Minute Video Tour ---
Scope & Sequence of Prodigies
---
One's potential to learn is never greater than at the moment of birth. The early years of life are crucial for establishing a foundation for lifelong music development. A child's musical experiences from birth to age five have a particularly profound impact on the extent to which she will be able to understand, appreciate, and achieve in music as an adult."

– Gordon Institute for Music Learning
---
Give your kids the cognitive benefits of a music education with colorful, accessible & modern music lessons. Perfect at home & in the classroom…
Have you ever thought that…
Your kids are watching too much YouTube and you'd love to have an educational alternative
Your child has a knack for music and you want to help them develop it
It'd be great to teach your kids an instrument, but you aren't exactly sure where to start
You want to start a music program at your school, but you can't find the right materials at the right price
If this sounds familiar, don't worry – you're not alone! The Prodigies community is all about putting kids, parents & teachers on a path for musical success.
---
Program Philosophy
Error-proof Learning
Colorful, affordable & accessible music lesson for kids
Video series focused on a practical approach to singing in tune & developing a good sense for pitch & rhythm
Curriculum focused on early instrumental performance
Helps children develop absolute pitch during their formative years
Meaningful Play with Individual Notes
Affordable and accessible music lessons for everyone
Gives children an education about musical pitch during the age when it can blossom into a life-long sense for pitch (meaningful exposure to pitch during the critical period for auditory development)
Demystifying music & early music education for parents, teachers & kids
Brain Based Vocabulary & Instruction
Kinesthetic hand-signs to go with pitch
Learn music through numbers (scale degrees), note names (C D E), Solfege (Do Re Mi), Hand-signs and Colors
No musical background required
Easy for parents at home who want to teach their kids music
Engaging & easy to implement in the preschool classroom
Advanced material for elementary music teachers
---
How to use Prodigies? 3 Approaches that Work…
Sing, Sign & Play with…
1. VIDEO PLAYLISTS
The simplest approach is to pick a playlist and sing, hand-sign & play along.
This is quick, easy and will set your kids up for an extended amount of video-led instruction on the web, iOS, Apple TV, Android, Android TV, Roku & fireTV.
Expand with some color-coded songbooks for a bit of screen-free practice.
Sing, Sign & Play with…
2. WORKBOOK + VIDEO SERIES
For a more thorough (yet still simple approach), use the Prodigies Chapter workbooks as your guide.
The workbooks contain simple lesson guides that tell you what materials, videos & concepts you'll be working with. They also contain the sheet music and activities to go with each section.
By completing the activities and plan outlined in the guide, you'll reinforce and perfect each concept a bit better before moving onto more difficult lessons.
Sing, Sign & Play with…
3. DETAILED LESSON GUIDES & PROGRESSIONS
For the most thorough and step-by-step approach, look to the course progressions inside the TEACH area.
Here you'll find our suggested progression for combining ALL of the Prodigies videos into a more lengthy and thorough music education.
The lesson plans (Pro & Lifetime plans) & video playlists allow you to easily deliver a comprehensive 45 minute music class.
For our Pro & Lifetime Members, TEACH features additional activities, sheet music & checklists.
The core progression follows the same path as the workbooks, but includes additional videos that introduce, expand, review & reinforce the core lesson.
---
Sing, Sign & Play Your Way to an Amazing Music Education
Pick 1 of 3 Membership Levels
---
Prodigies in Action:
Proof From All of You
What started as an 8 month program for preschoolers has blossomed into a massive library of music lessons for kids, and you can see how kids, parents & teachers are making huge strides in their music educations by using the videos and materials inside Prodigies Lifetime
---
Music acts like a magic key, to which the most tightly closed heart opens

– Maria Augusta Von Trapp
---
---
Let us take our children seriously! Everything else follows from this…only the best is good enough for a child.

– Zoltán Kodaly

---
What People Are Saying
Parents & Teachers Love Prodigies
I  could go on for days about how wonderful PsP is! I use it to teach music in a special needs class setting, with my own young kids, and in one on one music lessons. It works for everybody! It is easy to facilitate and is excellent quality. It is fun and entertaining, but it truly teaches young kids how to make and appreciate music! It has also given me as a new music teacher confidence and guidelines to teach skills that build on each other and make sense.

– Stephanie Powell
Prodigies is absolutely fantastic! I have a lot of friends doing "Let's Play Music" with their kids, but I just couldn't see paying that much when I have a masters degree in Classical and Jazz Piano. Then I found this! Mr. Rob's teaching style is on point, and I recommend it to absolutely everyone! I've been using it as part of homeschooling my three little boys, and they all LOVE it and are learning so quickly and applying it to everything, and love going over to the piano and picking out things that they've learned on their bells. Absolutely fantastic.

– Heather Bosshardt
Read more testimonials or see our Facebook reviews
---
Chapter 1, Lesson 1
Lesson Guides, Worksheets, Sheet Music
The core curriculum inside Preschool & Primary Prodigies comes complete with lesson guides, sheet music & workbook pages.
Check out the "Hello C" section above and find both "Hello C" videos below.
---
"Hello C" Lesson Video Meet Mr. Rob & our home base note Do in "Hello C"
---
"Hello C" Performance Track Instruction free practice video with multiple instruments notated
---
The Benefits of a Music Education…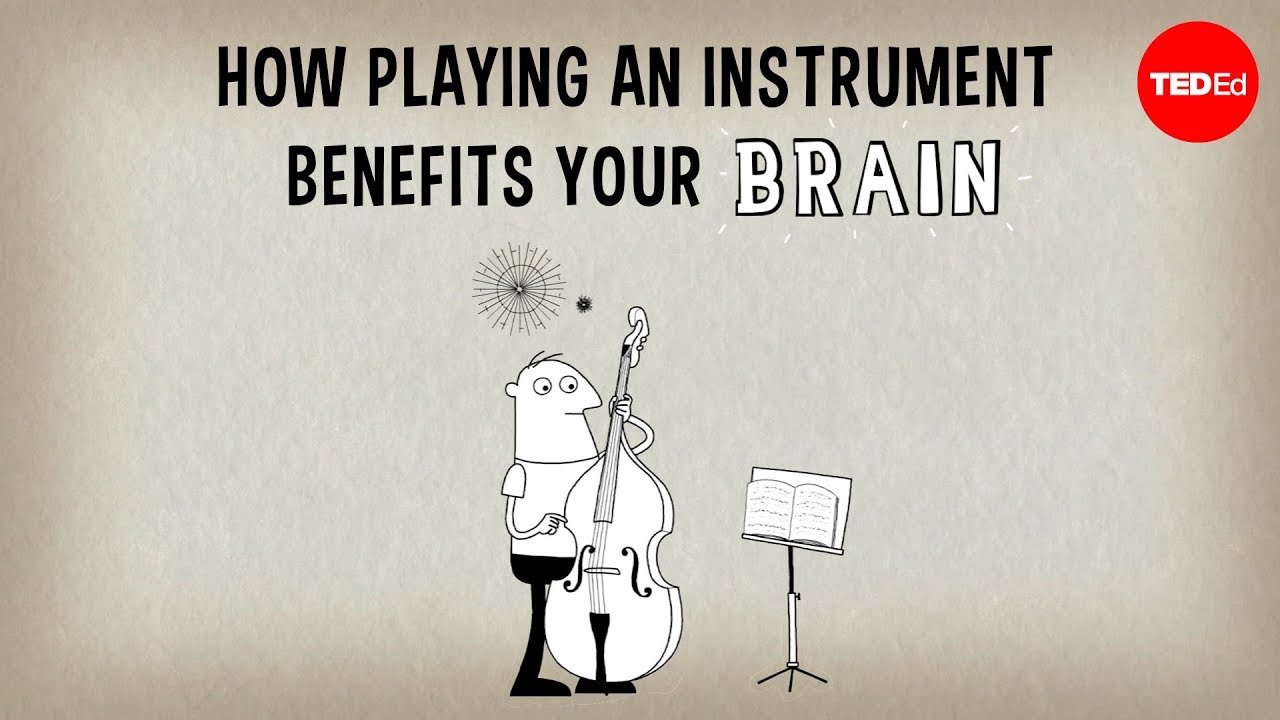 How Playing an Instrument Benefits Your Brain – Anita Collins & TED Ed
Did you know that playing a musical instrument is like doing a full body workout for your brain?
It's a life-long skill that promotes cognitive, social and emotional development while bringing fun and joy to the whole family! And with the Prodigies Playground, you'll be on your way in no-time.
---
Pitch Development in Young Children Ever wonder what it takes to give children a knack for music? It's really all about meaningful play with individual music notes, during the critical years of auditory development.
And while that might sound fancy, it's a simple method thats highly effective & super easy for non-musicians to teach to their kids.
Learn more about "Meaningful Play with Pitch" in our free eBook, Raising a Young Musician.
---
How it Works
Prodigies Videos & Apps
At it's core, Prodigies is a library of 400+ video music lessons that are available through a digital membership.
Once enrolled, you can stream all of our videos from our website's Playground, from our website's Index, or from our iOS, tvOS, Android, Roku & fireTV apps.
You can even take the videos offline using our tablet and mobile apps (iOS & Android) or with MP4 downloads via our Pro Plus Membership!
---
Deskbells
These colorful deskbells are the ideal starting instrument for young children. They're easy enough for babies to play and professional enough for adults to enjoy.
They stay in tune, they are difficult to break and most importantly, they allow you to focus on a single (or a select few) musical notes at a time.
The Deskbells are also super accessible to adults & kids with special needs because they're tactile, colorful and don't require a ton of fine motor control.
The colors of the bells make identifying musical notes easy which helps build confidence, increases enjoyment and predictability in the instrument, and as a result, helps develop a strong musical ear.
Plus, our Prodigies Deskbells are backed by a 2 year, 3 bell replacement policy! Bells are sold separately from books and memberships but you can shop our kits for bundled savings.
---
The Solfege Hand Signs
The Solfege (Curwen) hand signs give kids a kinesthetic action to associate with each musical note.
This helps children focus on their singing and even helps develop absolute (perfect) pitch!
It also provides an instrument free way to practice with a vast majority of the videos inside of Prodigies!
---
Workbooks
The video lessons are paired step-by-step with integrated workbooks and songsheets.
The workbooks give children a chance to practice the songs at their own pace, guide students in writing their own songs, and reinforce cross curricular skills like patterning, writing, simple math and more.
---
Songbooks
Our songbooks provide a concise collection of kid-friendly classics that are perfect for performances, learning new songs and practicing old favorites.
While almost all of the songbook songs have corresponding videos, they are not directly integrated with the progression of the workbooks and are meant more as supplemental collections and kid-favorites.
---
Piano Friendly
Though Prodigies is designed around a set of colorful bells, the videos and curriculum can be easily used with a piano or any keyboard/mallet instrument.
All it takes is some inexpensive color coded stickers and any piano is instantly Prodigies friendly. You can complete the curriculum once with the bells, and go back a second time through with the piano.
---
Boomwhacker Friendly
The color coding system we use matches the worlds most popular classroom instrument, Boomwhackers.
Boomwhackers are great in a group setting where each kid gets 1 or 2 notes to play, or as a means of building a xylophone, but they're less ideal for one person, as they involve holding and striking the tube to play it, which makes it difficult to play more than 2-3 notes quickly. Shop Boomwhackers at our friends at RhythmBand.com!
---
Playback Speed Control
If you're streaming videos on our website, you can control the Playback speed giving you more control of the difficulty and pacing of your lessons.
This feature is currently only available on our web platform, but is coming to our mobile and TV platforms soon.
---
Tour the Index (2018)
Take a quick walkthrough of the Prodigies Index to get a good idea for the feel and flow of the program.
You can also visit the Prodigies Index here at any time for an up-to-date look at all of our videos.
---
Standards Alignment
Prodigies is aligned with
Head Start Child Development & Early Learning Framework
as well as with
Elementary Music Standards from NAfME
---
Your Kids Will…
Develop a strong sense for pitch, rhythm and music
Practice memorized pitch skills using the Solfege Hand-Signs
Learn to play their first musical instrument
Learn to read music in a fun, colorful and stress-free way
Sing about colors, numbers, letters and Solfege
Write songs & complete cross curricular activities
Fall in love with the language and art of music
---
How It Works…
Prodigies combines bells, step-by-step workbooks and over 400 video music lessons to deliver the music education of a lifetime
Students focus on the fundamental building blocks of music in ways that are developmentally appropriate, memorable and fun
Prodigies focuses on the power concept of giving children "meaningful exposure to individual musical notes during the critical years of auditory development" which heps to develop a life-long sense of perfect pitch
Prodigies is accessed through your web browser, so simply fire up your computer, tablet or phone, visit PreschoolProdigies.com/Play and start #HappyMusicing
---
Why It Works…
Prodigies is color coded for error-proof learning and combines the most successful, friendly and modern approaches to music education
Prodigies presents the language of music in a way that's accessible and fun and prone to lots of repetition
Playing a musical instrument is considered "a full body workout for your brain" and so the skills practiced with Prodigies helps all areas of cognitive development
Prodigies focuses on "meaningful play with pitch" while kids are still developing their sense for pitch and language and therefore is more effective than most music program
---
What Teachers Are Saying
We at Prodigies believe we have one of the best music education products in the world, but don't take our word for it!
See what parents and teachers are saying about the program on our Testimonials page, on Facebook, or in the video above!
Why Prodigies Lifetime? What's Inside Prodigies Lifetime?

Unlimited access to the video & PDF curriculum inside ProdigiesMusic.com including Playtime Prodigies, Preschool Prodigies, Primary Prodigies, Recorder Prodigies, PsP Melodies, Holiday Prodigies, Sweet Beets and more!
3 Years of Access to Prodigies App (iOS, tvOS, Roku, Android, Android TV, FireTv)
75% Off Future App Renewals
Download Hall Access: Single downloads of every Prodigies video (intended for your sites use only, not for sharing with other schools, families, etc)
Never charged again, no matter how many years you use the site or how many upgrades and programs we add
NEW TEACH Mode: Weekly Lesson Plans & Playlists for more in depth tracking and use of the curriculum
Marketing Materials to help you sell the program to your students' parents or to your friends as an affiliate
Streaming access to 400+ music lessons and songs
Basic printable elements: bell mat; yearly PSP themed calendar; characters and symbols like the rhythm fruits and veggies, the bells, chord triangles, and hand-signs
Four welcome videos from the creators of the program
Access to private Playground Facebook group
Customer Support
PDF access to My First Songbook: Volume I
PDF access to My First Songbook: Volume II
PDF access to My First Songbook: Volume III
PDF access to Holiday Prodigies Songbooks
PDF access to Preschool Prodigies Workbooks: Chapters 1-8
PDF access to Primary Prodigies Workbook: Chapters 1-2 (More coming soon)
PDF access to Recorder Prodigies (Squire, Knight, Lord/Lady available – King/Queen Level coming soon)
20 Training Videos inside the LEARN Area
MP3 downloads of Mr. Rob's two CDs from Nature Jams
Note: this is a digital playground access membership only. It does not include bells or books. To get bundled bells and books, check out our Lifetime Bundle!
What is the Return Policy for Prodigies Lifetime?

For Lifetime memberships, we offer a 60 day no-risk period where you get a full refund simply by asking.

The only caveat to our return policy concerns the Download Hall. If you are considering a return, please limit your Downloads to the first Chapter of each series. If we see that you've downloaded more videos, we cannot offer you a full refund.

Therefore, if you're not sure about the program in the beginning, just to be safe, stick to streaming videos from our PLAY & TEACH Modes (or streaming via the app) and hold-off from too much Download Hall Downloading until you're sure you do not need a refund.
Why 50% Off this April?

April has always been one of the busiest times of year for Prodigies, and so we're going all out with an epic sale on Prodigies Lifetime! We know that parents, teachers & preschool directors are usually on a budget, and so we're giving you a whole month to take advantage of our year's best offer.

Plus, the next season of production is almost upon us and the more business we can do here in April, the more videos we'll be able to film and animate come May, June & July.

Our next round of video production is going to include more Playtime Prodigies, the first level of Ukulele Prodigies & more Recorder Prodigies, as well as some new lessons featuring Ms. Sam inside of Performance Prodigies!

Our Lifetime Membership has cost $999 for the last 6 months, though we've run some sales here or there as high as 33% Off.

On May 1st however, we'll be increasing the baseline price for Prodigies Lifetime to $1200 as we roll out additional series like Ukulele Prodigies and new books inside Performance Prodigies & beyond.

So for the month of April,

Therefore, if you're not sure about the program in the beginning, just to be safe, stick to streaming videos from our PLAY & TEACH Modes (or streaming via the app) and hold-off from too much Download Hall Downloading until you're sure you do not need a refund.
Shop Prodigies Music Curriculum
Three Memberships to Choose From
Bells
Popular Products
---
Choose 1 of the 3 Membership Levels Below
PLAY
Play Along With All 400+ Videos (Playtime, Preschool, Performance, Primary, Recorder, Rhythm, Holiday, & Games)
Unlimited Streaming of All 400+ Prodigies Music Lessons
Watch Anywhere (Web, Apps, TVs)
Pause or Cancel Anytime
Good for parents/kids at home or music teachers on a budget
TEACH
Take it Further with Course Modules, Lesson Plans, PDF Songbooks, Workbooks, Checklists & More!
Unlimited Streaming of All 400+ Prodigies Music Lessons
Watch Anywhere (Web, Apps, TVs)
PDF Access to all Songbooks, Workbooks, Lesson Plans, Activities & Curriculum
More explicit lesson plans & curriculum guidance – good for homeschoolers or music teachers
LIFETIME
Lifetime Web Access to ALL Play & Teach Materials + Video Downloads + 3 Year App Access
Unlimited Streaming of All 400+ Prodigies Music Lessons through ProdigiesMusic.com
3 Years of TV/App Access
75% Off App Renewals (Year 4, 5, etc.)
PDF Access to all Songbooks, Workbooks, Lesson Plans, Activities & Curriculum
Video Downloads via the DOWNLOAD HALL
Good for large families, full-time music teachers and serious users
For Site Licenses, District Bundles & School Orders, e-mail

[email protected]
---
Not sure yet? Check out our Free Trial Offer Below
---
Compare All Three Memberships & Curriculum Kits Options
---
Why Buy From Prodigies?
100% Satisfaction Guarantee
Our products are backed by our 100% Satisfaction Guarantee and a generous return policy. We're only happy if you're happy, so if Prodigies doesn't work out for you and your kids, simply let us know and we will help you out.
Pause or Cancel Anytime
Easily control your subscription, payments and your account from ProdigiesMusic.com/my-account.
Fast Shipping & Automatic Tracking Updates
We work hard to ensure timely delivery and to make sure you get tracking updates sent to your inbox.
Family Owned & Operated
Prodigies is a family owned and operated company. Your purchases help us continue to create new music lessons, develop new series & improve our curriculum.
Our Customers Love Us
From the kids using the program to the parents and teachers implementing it, people love Prodigies. Read more testimonials below or check out our 5 Star Reviews on Facebook!
---
We're here to help!
Talk to our 5-Star Support Team
Email:
[email protected]
Phone:
302-307-1997
Mon-Fri 9 AM – 5 PM EST

---
What Customers Are Saying
"We homeschool our 5 and 7 year old boys, and we knew we wanted to include music education classes at some point, and we figured we'd just take classes that were available locally. But then I saw the Preschool Prodigies videos on YouTube and how my kids LOVED them, so I looked into the program.
The Lifetime Membership was a no-brainer when we compared the cost of two kids to attend weekly classes locally–for about the cost of one year of weekly group instruction, we could get instant access to music lessons and practice materials that my kids can use DAILY–and for many years to come!
We love everything about the PsP program–the workbooks, the videos, the bells. My kids are playing and singing with solfege, handsigns, numbers, colors, and the note letter names! They are speaking a whole new language! We are so impressed with how quickly can effectively they are learning!"
– Lauren
"Wow! This program is amazing and my kids who are 6, 4 and 2 absolutely love it! They are learning so much and always want it on. As a musician myself this is such a great all rounded package with the videos downloadable sheets and lesson plans for parents covering so much about music and theory in a really fun way.
Can't believe my two year old actually sings solfege – I remember doing it at music college! So much fun and really pleased with the lifetime membership as I know the cost of music lessons myself and this can grow with them and they can access it whenever we want. Thank you preschool prodigies! And as my kids now say to everyone cya later cya later cya cya later!!!
– Amanda
"We decided to invest in the lifetime membership and I'm so happy we did. My three year olds are slowly picking up rhythm and direction following so it's nice to be know we will have all of these resources to meet them at their level and take as much time as we want.
We have seen a love of music blossom and rhythm start to emerge. I love how easy the program is because I have no musical training, so I can still work with my kids, and I'm learning too! I recommend this program to everybody because I think the value is there."
– Michelle
"We've been using this program all summer and my 4 ye old daughter and 4 yr old nephew live their lesson time! We start off with the workbooks take a break for snack then finish with the videos. Great program and awesome guide for parents to facilitate the lessons easily."
– Gina Rodriguez